ROOFING
CONTRACTORS
For Coventry and surrounding areas
Call us for FREE quote
07771609465
Always check your chimneys condition or change of condition, look for loose lead flashings,chimney pots or any loose bricks. Accredited Roofers will make your chimney safe and watertight.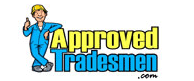 INSURANCE WORK
UNDERTAKEN
Local Business Providing Efficient Friendly Services
ROOFING SERVICES
FOR COVENTRY &
WARWICKSHIRE
Felt Roofs
Velux Windows
Roofing Repairs
Loft Insulation
Canopies
Relining
All Brickwork
Plastering
Blocked Drains
CCTV Drainage Surveys
Roof Cleaner
Block Paving Cleaning
Garden Walls
Plumbing
Bathroom Tiling
Gardens
Kitchen Extensions
Loft Conversions
Gutter and Gully Cleaning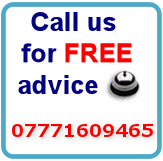 Coventry Accredited Roofers also offer complete new guttering and Fascias replacements in many colours to suit our customers requirements.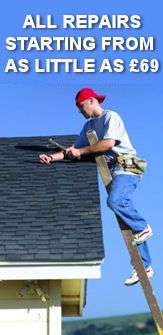 STORM DAMAGE
ROOF OVERHAUL
including replacing all ridge tiles,
slates, roof tiles and pointing


From £469



We advise you to inspect your loft after any heavy rain for leaks or water damage,look for water drippings or and damp patches or stains.Ensure you have adequate roof ventilation, breathable felt and roof vents. As poor roof ventilation may result in timber decay.
Customer Advice
As winter approaches, weather conditions become harsh. It is never too late to check your property for signs of damage. The roof should be checked thoroughly at this time of year as bad weather and storms will be coming. It is not easy to make a full inspection yourself, but you will be surprised how many people fail to see loose tiles or an erroded chimney. Only the keen eye of a builder or roofer can usually spot problems that really need attention before a storm rips your property apart.
If you feel your roof is not quite right or you can see tiles out of place, don't hestitate to call our Customer Advice line and we can make a quick inspection. Have peace of mind over the winter months instead of a possible stressful christmas time.
Here are some pointers:
Check all roof tiles are secure and there are no slipped tiles or slates.
Check chimney flashing is secure and not loose.
If not in use you should cap your chimney.Having your chimney capped prevents high winds, rain, and birds coming down chimney pots.
Check your chimney pots and cowls are safe and not loose.
Ridge tiles are the most important of all, these are the tiles that cover all of the top of your roof. It is imperitive these tiles are on a good firm cement bed.
For
FREE!
Advice Call 02476 525918
Beware of rogue traders
You've seen them on TV, you've heard about dodgy builders and roofers making a little problem into a big problem and eventually running up bills for work that isn't necessary. Dont let it happen to you.
Call Accredited Roofing first for professional advice 02476 525918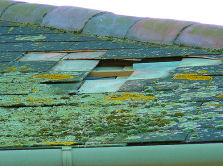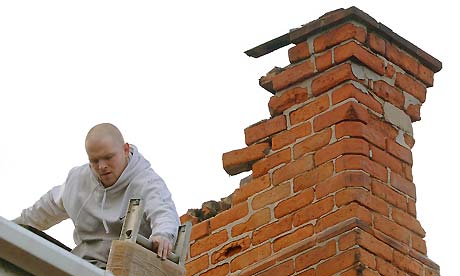 24 HOURS - 7 DAYS
STORM DAMAGE &
EMERGENCY ROOFING REPAIRS
TELEPHONE 07771609465
ROOFERS IN COVENTRY
Free quotes available - Lines open 24 hours a day
07771609465
Accredited Roofing are always available for all your professional roofing, guttering and home improvements in Coventry and Warwickshire including Balsall Common, Berkswell, Hinckley, Meriden, Kettering, Bulkington, Loughborough, Harbury, Market Harborough, Solihull, Kenilworth, Atherstone, Ryton-on-Dunsmore, Cubbington, Bubbenhall, Leek Wootton, Rugby, Nuneaton, Exhall, Bedworth, Leamington Spa, Stratford and Warwick areas. We are also available in all of the West Midlands, and Birmingham. NEW! We are available for roofing, guttering and home improvements in Harrow. All work fully guaranteed.
You can also contact us using the form below

Please complete all details of your enquiry
and we will get back to you ASAP.